As a leader in initiating and executing cyber risk management programs based on quantitative risk analysis with FAIR™, RiskLens has developed a streamlined, phased approach to program activation. We call it the 5 P's.
Objective
People
Platform
Treat
Performance
In this six-minute video, RiskLens Regional Sales Manager Joe Vinck explains Objective:
"By setting a very clear goal with defined milestones and targets, you set yourself up for a much more successful and most importantly valuable program that is directly linked to meaningful business results for your organization," says Joe.
Joe shares how RiskLens guided a client to set and achieve these launch goals:
Report back to senior management on key cyber risks
Perform a cost/benefit analysis for two strategic cybersecurity initiatives
Establish a lean process for ad hoc risk analysis for audit findings or policy exceptions
Create a fast process to analyze M&A risks
Define a risk appetite for board reporting
Check out these RiskLens packages for building risk-based programs with FAIR:
The Enterprise SaaS Subscription to the RiskLens platform supports rapid, risk-based decisions at every level of the business, from planning a new digital initiative to day-to-day audit results.
RiskLens Pro is a simple and affordable managed service that helps organizations quickly define, assess and communicate cyber risk in financial terms, without in-house expertise or significant time commitment.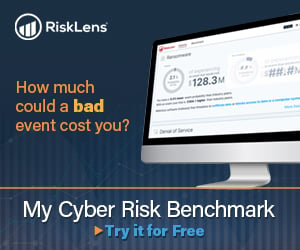 *** This is a syndicated blog from the Security Bloggers Network of RiskLens Resources written by Jeff B. Copeland. Read the original post at: https://www.risklens.com/resource-center/blog/5-ps-start-quantitative-risk-management-purpose