Sponsored content
Safety and health practitioner
Marlowe's Software, Risk & Compliance division, part of Marlowe PLC, announced the launch of Prosure360, an innovative cloud-based supply chain management platform.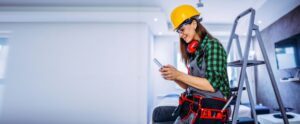 Reputation in business is everything. Lose it and the impact can be devastating. A company's responsibilities do not end with their internal process. They are connected to everyone they work with. With a growing emphasis on ethical and sustainable practices, it is absolutely crucial to know what standards are being met within supply chains.
Banner360 provides real-time data that dramatically improves oversight, making ongoing risk management consistent and robust. The flexible solution allows organizations to tailor their assessments to each vendor, providing a much more relevant and individual approach.
Supplier visibility has become one of the strategic priorities of global companies, yet 69% admit they lack full visibility into their supply chains, leaving them vulnerable and unprepared. They need a new solution that gives the full picture.
The COVID-19 pandemic has highlighted both how important it is to constantly monitor health and safety standards and how organizations need this information to be easily and quickly accessible. In recent research, 80% of those questioned said it was a priority to digitize their Environment, Health and Safety functions. Prosure360 provides this integrated solution, making it possible to effectively manage risk across all supply chains.
Beatriz Shorrock, Managing Director of Marlowe Software, Risk and Compliance, said: "Thanks to regular customer feedback and market oversight, we know there is a huge demand for change in this area. Businesses need up-to-date and accurate information to make the best possible decisions and the solutions currently offered in supply chain management simply don't deliver that. Prosure360 provides everything they need, tailoring to their exact needs. It does more than effectively manage risk, Prosure360 also gives organizations the credibility and confidence to win new business and build better, more productive supplier relationships.
Rob Mead, Chief Software Officer, said: "This is a really exciting innovation that our customers will benefit tremendously. This gives them the ability to access accurate and timely data, whenever they need it, fulfilling their desire to have full visibility across their entire supply chains. We are extremely proud of our talented team whose skills and creativity have allowed us to produce something truly revolutionary, which sets a new standard in this market.
To learn more about Prosure360, click here.
Louise Hosking and Jimmy Quinn on the IOSH Presidency
In this episode of the Safety and Health Podcast, IOSH President Louise Hosking and Past President Jimmy Quinn discuss the challenges ahead over the past 12 months and envision what lies ahead for 2022. Talking points include, equality, diversity and inclusion, mental health, and support for veterans and the military.
Click here to listen to this episode of the Safety and Health podcast.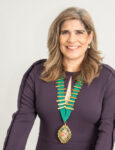 Related topics